Am I suffering from hyperpigmentation? Post-sun skincare according to the experts
A common skin condition, hyperpigmentation describes those darker patches that become visible on the skin's surface. While it can affect anyone, it is more prevalent in darker skin tones.
"The most common skin complaint I see in dark skin is post-inflammatory hyperpigmentation," says Dr Lauren Hamilton, cosmetic doctor and co-founder of Victor & Garth. "This is when dark patches occur following injury or irritation to the skin."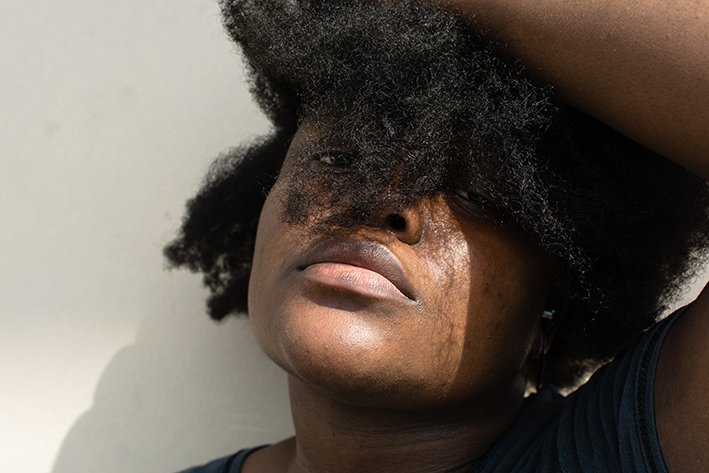 To help treat hyperpigmentation in dark skin, Dr Lauren shares her expert advice, including the superstar ingredients to incorporate into your skincare regime:
Treatment: Key Ingredients
Vitamin C: "A powerful antioxidant, Vitamin C's brightening effects are a good first step to improving the appearance of uneven skin tone and dark spots."
Vitamin A: "If you have dark spots on the outermost layer of the skin, try a derivative of Vitamin A. It increases cell turnover to reveal new healthy skin cells, resulting in an improved, more even skin texture."
Azelaic Acid: "Not only is Azelaic acid anti-inflammatory but it also decreases melanin production making it a good ingredient to help tackle hyperpigmentation."
Hydroquinone: "A prescription medication to treat hyperpigmentation, hydroquinone reduces the production of melanin found in the epidermis."
"Once you have tackled hyperpigmentation, it's important to take steps to prevent it from recurring," advises Dr Lauren. "One of the steps would be to use SPF daily which will also protect the areas of hyperpigmentation from darkening."
Dr Lauren Hamilton is available for further comment.
What are the signs that my skin suffering?
According to Dr Lauren, "over the long term "UV exposure without adequate protection results in collagen breaking down and skin losing elasticity, resulting in what's often described as leathery texture" shares Dr Lauren. Dr Miriam agrees, "all year round, unprotected skin soaks up ultraviolet rays which results in lines and wrinkles, not to mention pigmentation which can also present as freckles, melasma and changes to the skin texture."
How can the condition be prevented?
"It's never too late to start wearing SPF," advises Dr Miriam "You should apply two finger lengths of product every morning, topping up every two hours. If you think that your skin may be suffering from pre-summer pigmentation, consistently using retinol can really help although for those who have more serious signs of the condition, IPL or laser resurfacing may be required."
Dr Lauren advises a similar approach. "While prevention is key, collagen stimulating creams such as retinol will help to appease visible damage. Skin treatments are also effective – boosters such as Profhilo can help to smooth skin's texture while Morpheus8 can significantly improve areas of hyperpigmentation through a combination of micro needling and radiofrequency technology.