DERMAL FILLERS
WHAT ARE DERMAL FILLERS?
UNLIKE DEEP-SET LINES, WHICH ARE TREATED WITH A MUSCLE RELAXANT TO SOOTH AND SOFTEN, DERMAL FILLERS WORK TO RE-VOLUMISE AND HYDRATE YOUR SKIN, TO ENHANCE YOUR FAVOURITE FEATURES.
Derived from Hyaluronic acid, an organically occurring substance already present within your body, dermal fillers are a popular way of restoring volume.
This gel-like material is carefully positioned to compliment your natural appearance. Although the effects are temporary, the duration varies from treatment to treatment.
Whether you desire a subtle enhancement or a striking profile, our aesthetic doctors, are on hand to create tailor-made treatments that will rejuvenate your alter ego.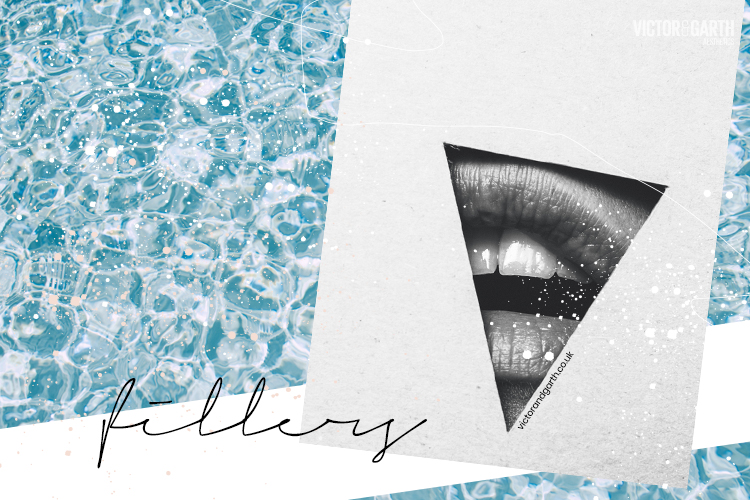 Dermal fillers:
Lip – Enhance shape or volume to achieve fuller, hydrated yet natural-looking lips
Cheeks – Define your cheekbones or lift your cheeks by adding more volume
Nasolabial lines – Smooth the lines that run from your nose to the corner of your mouth
Marionette lines – Soften the crease formed below the corners of the mouth
Tear troughs – Add volume to refresh the appearance of your under eyes
Nose – Even out an asymmetrical profile
Chin – Elongate or widen your chin for a more balanced facial profile
Hands – Rejuvenate the appearance of your hands
WHAT AREAS CAN BE TREATED?
After your face is strategically mapped during the consultation, numbing cream is applied to the area to reduce any discomfort, before we begin your treatment. Discomfort levels, vary with treatment and from patient to patient.
The non-surgical procedure will involve a number of small injections. To end, our aesthetic experts will gently massage the treatment area, which encourages even distribution, to achieve your desired look and feel. Unlike with anti-wrinkle injections, results can be seen immediately. The desired look may take up to two weeks to be achieved.
Dermal fillers are a favourable solution for skin restoration and at times, can be used in conjunction with anti-wrinkle injections for the 'wow' factor.


© Victor & Garth Ltd. Company number 09119695 - All Rights Reserved.
Registered Address: Unit 6, 188 Shoreditch High Street, London, England, E1 6HU