EXCESSIVE SWEATING
WHAT IS EXCESSIVE SWEATING?
HYPERHIDROSIS IS THE MEDICAL TERM FOR EXCESSIVE SWEATING
Hyperhidrosis is a condition that affects sufferers all-year round. Although there are known triggers, these are very much individual to each patient.
Our doctors are highly trained in the treatment of excessive sweating and will carefully tailor a treatment plan according to your needs.
 Excessive sweating treatment is a non-surgical procedure. We use an injectable form of Botulinum Toxin A.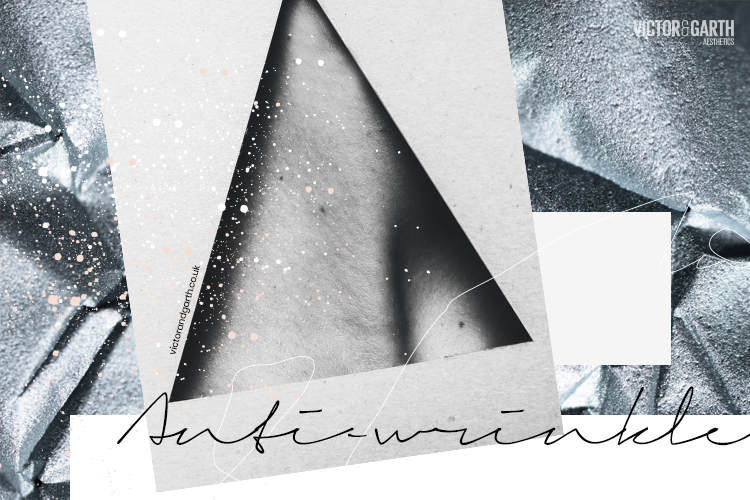 WHAT PRE-TREATMENT PREP IS REQUIRED?
No pre-treatment prep is required. As there is minimal discomfort, when treated the underarms, topical local anaesthetic cream is not usually required prior to treatment. If you usually use topical local anaesthetic cream, please discuss this with our doctors. For other treatment areas we will decide on the most appropriate 'numbing' technique.
WHAT DOES THE TREATMENT INVOLVE?
During your consultation our doctors will work with you, to determine the most appropriate treatment plan that will yield the best results. Following initial assessment to check suitability for the treatment, the area will be strategically mapped. A small number of tiny injections of a purified protein are carefully placed in the chosen treatment area(s).  The aim is to temporarily reduce perspiration. The procedure is simple and quick.
IS THERE ANY DOWNTIME?
There is no downtime following this procedure. Immediately afterwards the treated area may appear a little red with slight swelling. This may last for up to 30 minutes. Bruising, may be noticeable following treatment. We will go through post-treatment advice with you during your consultation.
WHAT AREAS CAN BE TREATED?
Following the initial assessment to uncover more about your symptoms and check suitability, the treatment area will be strategically mapped. Our doctors will work with you to determine the most appropriate treatment plan that will yield the best results.
This non-surgical procedure involves a small number of tiny injections of a purified protein treatment that block the release of a chemical (acetylcholine) from the nerves that stimulate sweat production.
Here at Victor & Garth we offer the following excessive sweating treatments:
Underarms
Upper Face & scalp
Hands
Feet
Groin
AM I SUITABLE FOR EXCESSIVE SWEATING TREATMENT?
During your consultation, we will identify your skin goals. Treatment may be suggested if you wish to see a reduction of excessive sweating.  
A bespoke treatment plan will be devised according to your desired treatment outcomes. It may be that this is not the right time for you to undergo excessive sweating treatment with Botulinum Toxin A and alternative treatments will be suggested (including no treatment).
WHEN CAN I EXPECT TO SEE RESULTS?
Within a few days to two weeks, you should notice a reduction in sweating. If you who have been having regular excessive sweating treatments, the onset can be noticed much sooner. These treatments are temporary, with effects lasting approximately three to four months.
DO YOU OFFER A REVIEW?
We offer a complimentary review at two weeks post initial treatment. We are unable to accommodate any requests after this time. During this review, our doctors will assess your results; If deemed necessary, further anti-wrinkle treatment can be administered.
WHY HAVE EXCESSIVE SWEATING TREATMENT
AT VICTOR & GARTH?
Our doctors have been performing excessive sweating treatments for just under 10 years. Sweating, is of course, a normal bodily function. Our aim is to get you back down to an average person's baseline. We have seen first-hand, the psychosocial impact this condition has on our patients. The results can be life-changing and it is always a privilege to accompany each patient on their journey.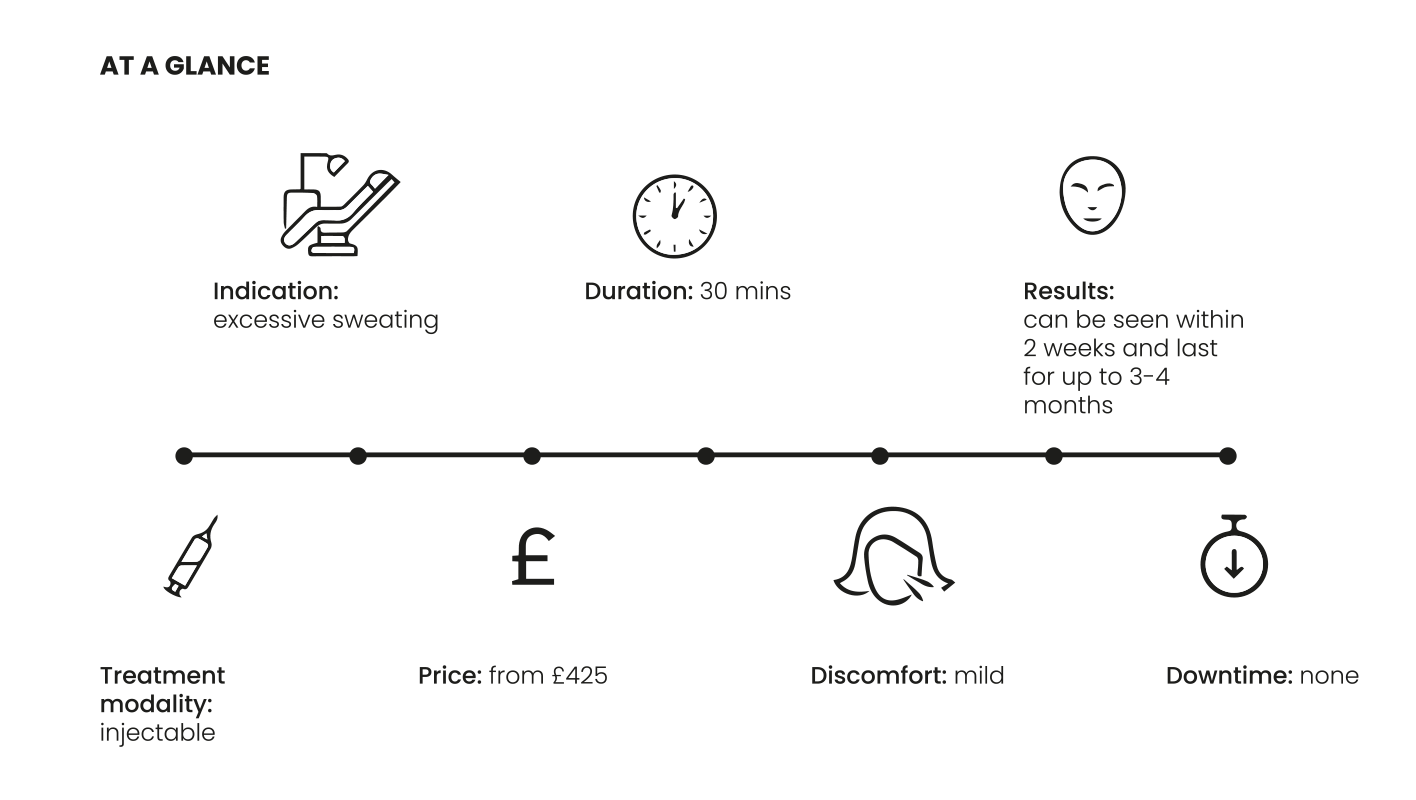 © Victor & Garth Ltd. Company number 09119695 - All Rights Reserved.
Registered Address: Unit 6, 188 Shoreditch High Street, London, England, E1 6HU